Tim Porter
Steve Holsteen
Tim Prince
Pat Stream
Larry Szyman
Brigitte Feia
Kevin Christopher
Karen Garden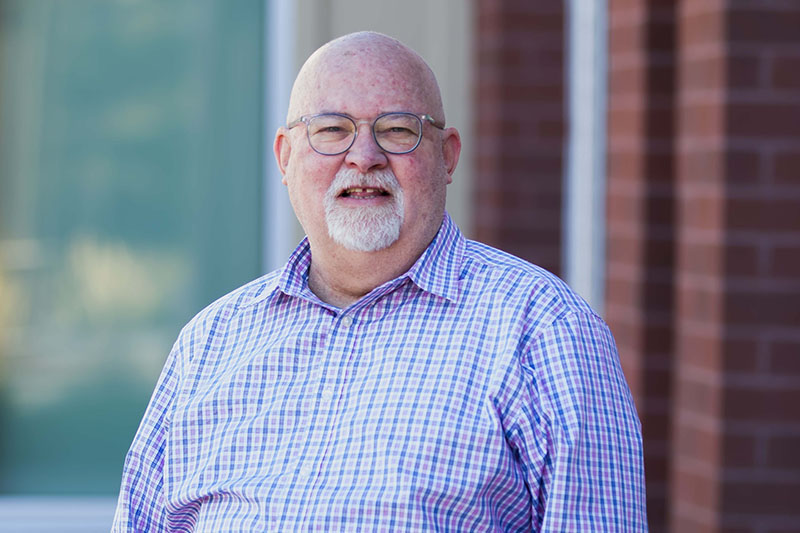 Dan Clancy
Ashley Hines
Ben McMullen
Donna Reedy
Jake Pierson
Joe Norton
Carrie Hamm
Shannon Christopher
Josh Graham
John Blum
Jim Duffey
Dan Fosterling
Eric Lent
Gregg Bennett
Josh Graham
Chris Willeke
Elder Monthly Update
Dear Faith Community Church, 
Your Board of Elders desires to inform you of our recent activities and request your prayer for us as we collectively pursue our Spirit-led mission of making more and better disciples of Jesus Christ. Below is a summary of our December activities. If you desire to learn more about a given subject, please don't hesitate to contact a pastor or elder. Thank you for your interest and desire as we seek to help thousands more experience Jesus in a gospel inspired life.   
December 13, 2022
Membership Updates: The elders shared and discussed a variety of membership-related news and observations.  
Vision Statement Revision: Our vision statement presently reads: "Through the Spirit's leading and power, we display Jesus' attractive, welcoming, and reconciling presence in Christ-centered community so that 1000s more may experience a Gospel Inspired Life.​" Experiencing Jesus is implicit in the statement. It was proposed and approved that we would make Jesus explicit in the statement. It was also proposed and approved that "1000s" would be changed to "thousands". The newly approved vision statement now reads: "Through the Spirit's leading and power, we display Jesus' attractive, welcoming, and reconciling presence in Christ-centered community so that thousands more may experience Him in a Gospel Inspired Life."
Non-Vocational Elder Planning: An analysis was presented that showed the impact of constitutionally-required sabbaticals on the number of non-vocational elders who are serving now and in the coming years. Included in the summary was the current cohort of non-vocational elder apprentices. It was agreed that, at present, we do not need to raise up another formal cohort of non-vocational elders. The matter will be reconsidered if the outlook materially changes.
Non-Vocational Elder Slate for Membership Affirmation: The elders approved a slate of non-vocational elders that will be brought to the upcoming annual membership meeting for affirmation.
2023 Officials Slate: The elders approved a slate of officials (Clerk, Treasurer, and Financial Secretaries) that will be brought to the upcoming annual meeting for members to affirm.
2023 Annual Meeting Date: It was agreed that the 2023 Annual Meeting will be held on February 5, 2023. This will be the first in-person annual meeting we have held in several years and dinner will be served. The February date was chosen so as not to conflict with any possible NFL games and ideally maximize attendance. This date is technically out of compliance with the constitutional provision that the annual meeting be held in January but it fulfills the goal of promptly reporting to the members at year's end. The elders agreed that the constitution needs to be modified and will propose such an amendment at a future meeting.  
Non-Vocational (NV) Elder Apprentice Mentors & NV Elder Apprentice Areas of Focus: As part of the NV elder apprentice on-boarding process, each candidate has been assigned a NV elder mentor. The elders established expectations for the NV elder mentors. Additionally, each NV elder apprentice candidate was assigned an area-of-focus to help facilitate important FCC initiatives and have an experience of 'working as an elder'.  
New Member Candidate Interview Process: The elders discussed the current process we utilize to interview new member candidates. Opportunities to better 'balance the load' via the scheduling process were discussed and ideas for possible implementation will be considered.
Home School Co-op Building Use for the 2023/24 School Year: This topic was covered in the November elder report. The elders continued that discussion in light of an initial special meeting discussion concerning how to best accommodate and enhance the growth we are experiencing (see below). A firm direction is not yet set. Given the absence of any material change since the November discussion, the elders agreed that we would continue this topic in January. At that time, we hope to have further clarity regarding our plans following a second special meeting that is planned for January 14th. We are committed to providing directional guidance to the home school co-op in January.
Sense of the Elders – Connection Center: The Connection Center was historically the place where attenders desiring to learn more about FCC were directed at the end of each service. The Connection Center has been closed since COVID. The elders discussed the need and desire to again offer an 'in-person welcome'. It was proposed and agreed that the newly established Volunteer Hub would be a very good location for such activity. The elders affirmed the plans that were underway to enable that.
December 27 Elder Meeting Cancellation: The planned elder meeting for 12/27/22 was cancelled given is proximity to Christmas and the many travel plans.
Prayer: The elders prayed for our church and its many and various needs.

Special Saturday Elder Meeting: 12/10/22: A special Saturday morning meeting was held to focus on the topic of growth FCC is currently experiencing. The elders reviewed our historic auditorium attendance, Sunday AM childrens' attendance, and Wednesday PM youth attendance. Fundamentally, in-person attendance in our various ministries equals or exceeds the pre-COVID levels of 2019. Of note, is the fact that the rate of growth in basically all areas is higher than what preceded 2019. Consequently, this signals the potential for 'overcrowding' in the near future. Various 'pinch points' were reviewed and discussed.  
A primary focus of the discussion was the relative fullness of the 9 AM Sunday worship service.  Various plans for further and 'continued optimization' are already being developed. The heart of the elder's discussion was planning for what to do when 'optimization' measures are no longer enough. Hypothetically, three primary options exist — begin a 3rd service; increase the seating capacity of the present auditorium while remaining at two services, or; build a new auditorium.  
Theoretical options to finance a new auditorium were discussed. It was agreed that a third service or increased seating capacity in the current auditorium were better options. The challenges of starting a third service were discussed. The primary issue is raising up enough volunteers to enable it. Given the substantial number of volunteers we activated for this Fall's next generation initiatives, it was thought that raising an additional cohort of third service volunteers would be quite difficult at this time. Providing a full worship team ensemble is also a major concern. Methods to enable more seating capacity in the current auditorium were also discussed. A smaller chair option is being contemplated. Additionally, two different approaches for a possible auditorium renovation were identified for further investigation. The elders also discussed ideas for renovations that could enhance our overall ministry.
More information will be gathered concerning approaches to increased seating capacity and the auditorium renovation concepts. With this additional information, the wisdom of increasing auditorium seating capacity or beginning a third service will be discussed. No final decisions have been made!  
The elders agreed that another Saturday morning 'special meeting' would be needed.  January 14th was chosen as the next date for discussion.  
How you can pray for us:
For God's grace, healing, and presence for the Prince family.

For God's grace and blessings upon our church and wisdom for our leaders.

For Dan Clancy as he continues to establish his leadership of our next generation ministry.

In thankfulness for the three men who have agreed to become NV elder apprentices and that their time of apprenticeship will be effective. 

For God's guidance and wisdom as we contemplate how to best shepherd, via a deaconate structure, those who call FCC home. We earnestly desire to do this well while being a church of our size.

For our Ukrainian refugee who presently occupies our recently established transitional housing. 

In thankfulness to God for his continued and faithful provisions to FCC and his work in drawing many more in joining with us.

For God's wisdom and leading as we look to broaden our marriage ministry.

For God's wisdom and guidance as we look to move to a July through June budget cycle.

For God's wisdom and guidance as we look to discern how to best plan for, enhance, and accommodate the growth FCC is experiencing.

For God's wisdom and guidance as we discern how to best move forward with the home school co-op that uses our building.

For God's wisdom, guidance, and unity for the elder board as we continue to contemplate and discern many matters of importance. 

For God's grace and blessings upon our 2023 Annual meeting.

For Larry Szyman and his trip to Uganda — that many would be blessed through his training and discipleship work there.
In Love and Peace, 
Gregg Bennett – Chairman of the Elders on behalf of your Elder Board:  
(Gregg Bennett, John Blum, Jim Duffy, Dan Fosterling, Josh Graham, Steve Holsteen, Eric Lent, Tim Porter, Tim Prince, Pat Stream, Larry Szyman, and Chris Willeke)